OVERVIEW
IILM Academy of Higher Learning, Lucknow was established in the year 2004 under the aegis of the Ram Krishan & Sons Charitable Trust, Lodhi Road, New Delhi. The Trust is running various Management Institutions under the acronym IILM in different parts of the country with Campuses in Lucknow, New Delhi, Gurugram, Greater Noida, and Jaipur. Over the years, the Institute and its founders have successfully fulfilled the extensive objective of propagating quality professional education and have made IILM a National Brand. The Lucknow Campus of the Institute offers a two year full-time Post-Graduate Diploma in Management (PGDM) & PGDM(Finance), which is approved by the AICTE, Ministry of Human Resource Development, Govt. of India.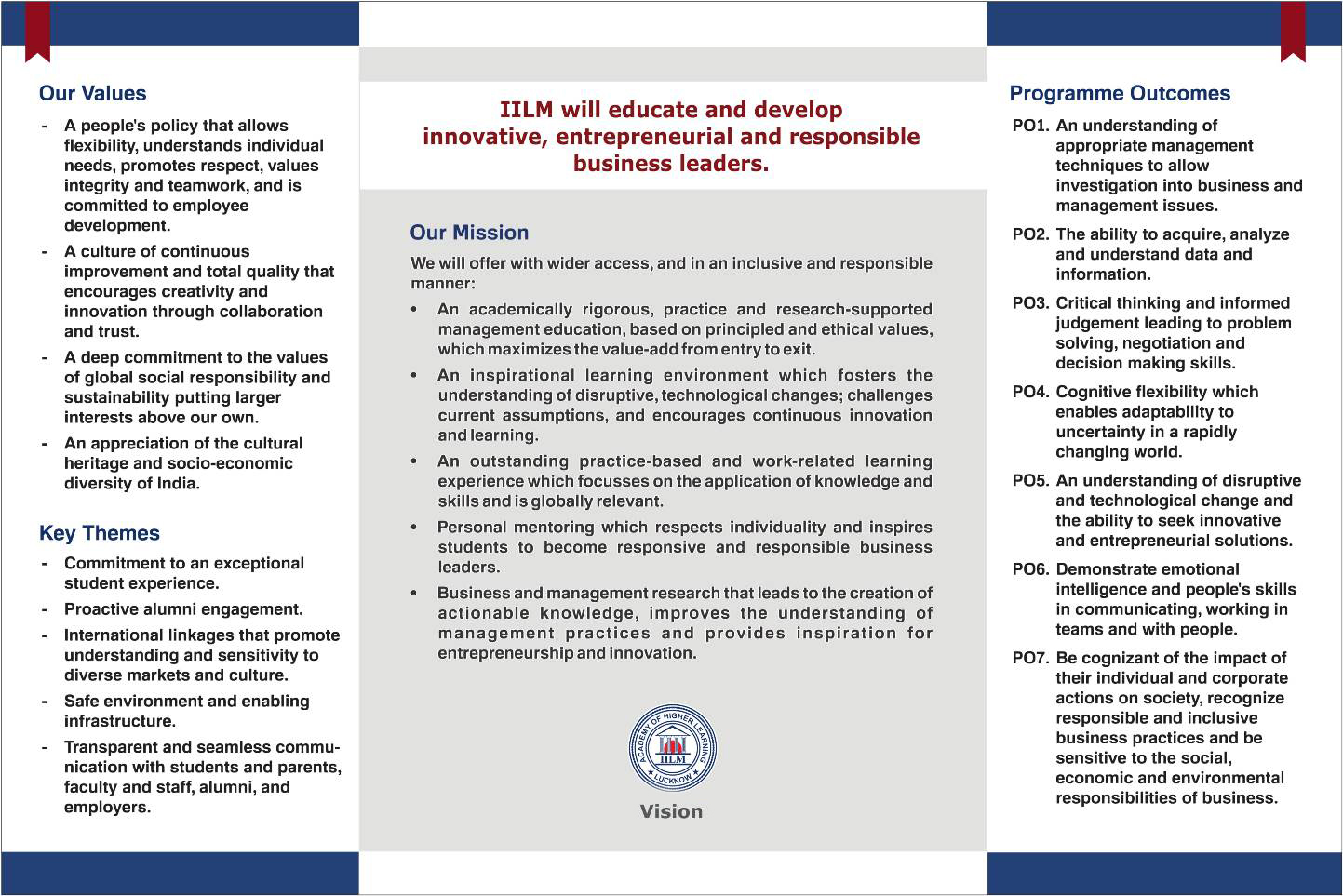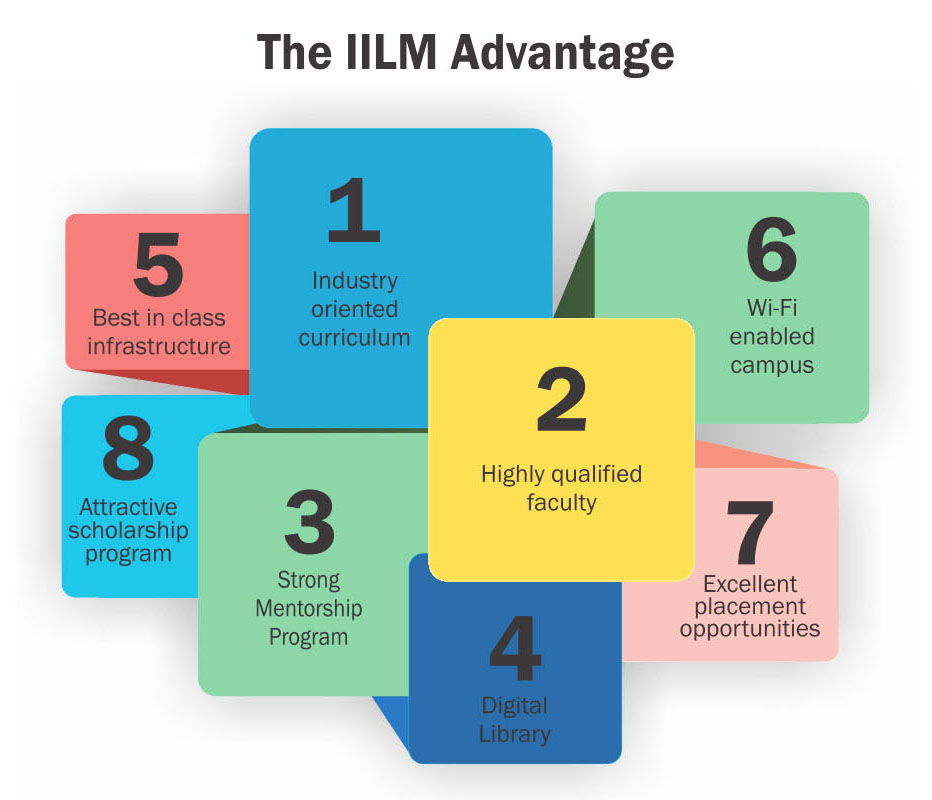 Program Educational Objectives
PEO1: Prepare students to understand how businesses function and apply acquired practical knowledge & skills in their careers while being resilient and adapting to the ever-changing global business environment.
PEO2: Equip students to work in technologically evolving and data-driven environments, and in culturally diverse, multi-disciplinary teams.
PEO3: Foster the spirit of creativity and continuous innovation towards developing sustainable solutions to real-life issues.
PEO4: Prepare students to deal with personal and professional issues in a responsive, responsible and ethical manner.
PEO5: Develop self-driven professionals with an entrepreneurial mindset, who believe in the continuous enhancement of knowledge, skills, and attitude.