At IILM Lucknow, the objective of CSR initiatives is to equip budding management graduates with the required skill-set to be the best-fit for corporate career while simultaneously being aware of their social responsibility towards the community. It aims to develop sensible, empathetic, responsible and seasoned professionals.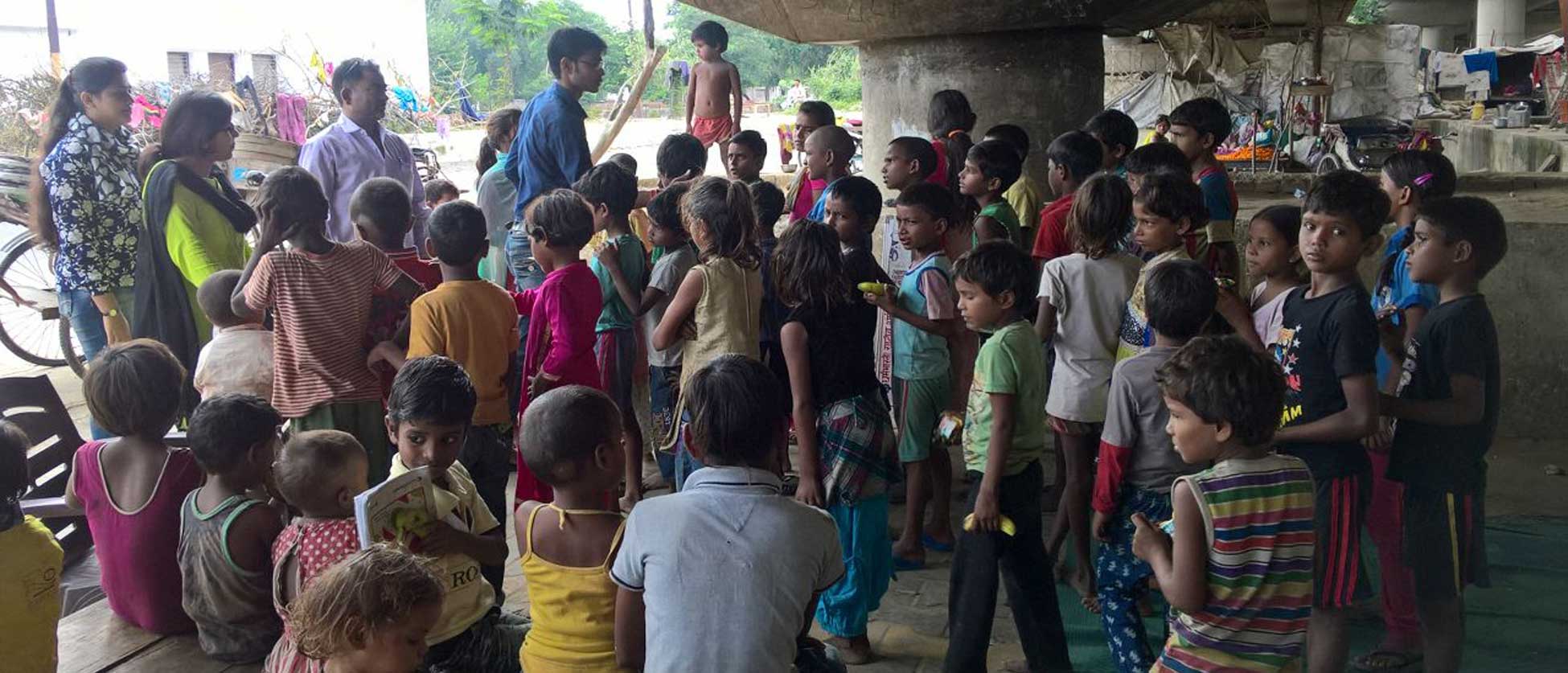 ADOPTION OF UNDERPRIVILEGED INDIVIDUALS
The college has adopted a blind, handicapped young girl named Ms. Shabina Saifi, who is an extremely talented singer. Ms. Shabina is invited to IILM Lucknow to give singing performances before internal and external audiences. The college promotes her exceptional talent and also gives her a monthly stipend to sustain her basic expenses. In addition, the staff and students regularly collect funds to donate the same to her and other needy people. Funds collected through such internal donation drives have also been used to finance the annual education cost of underprivileged children, through Sarthak Foundation, an NGO working in the area of education.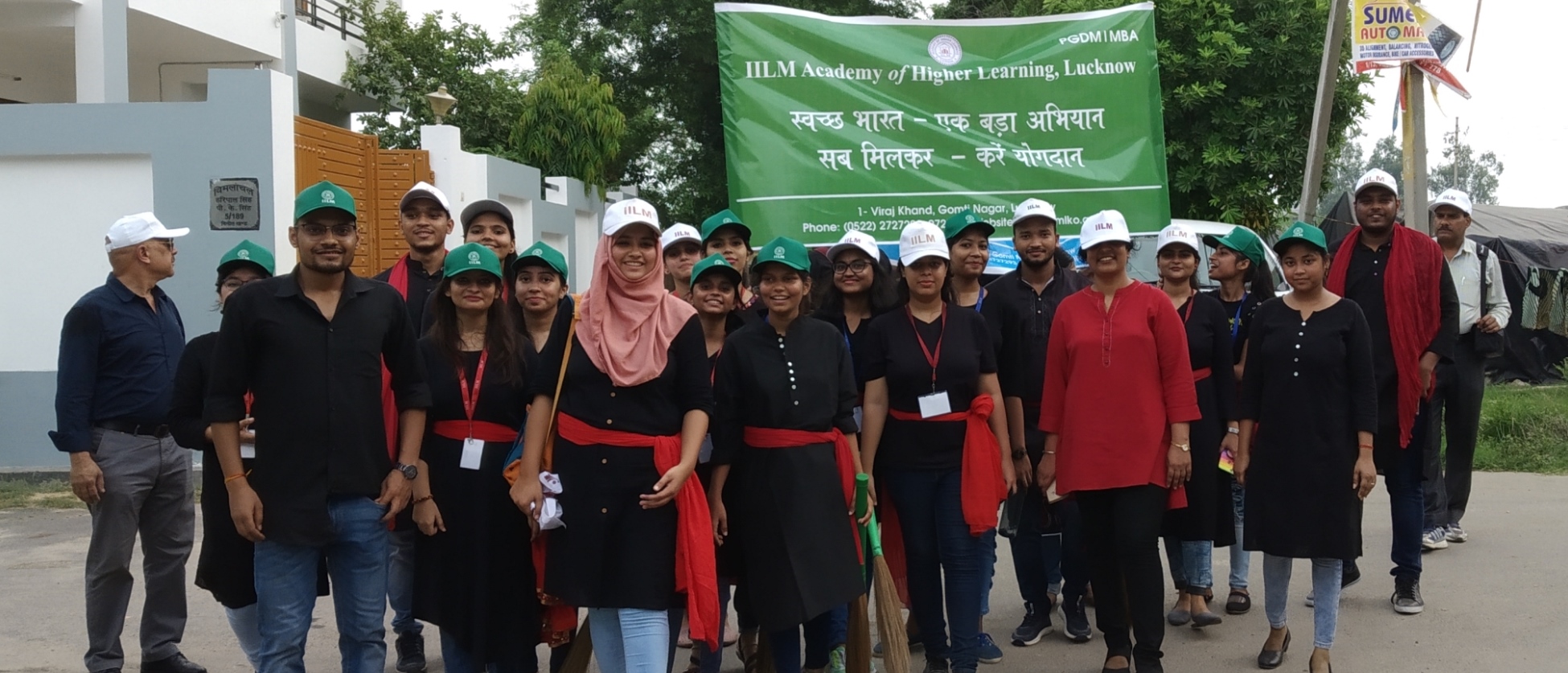 SWACHCHTA PAKHWADA
Every year, the students of IILM Lucknow participate with enthusiasm in the Swachchta Pakhwada and spread the message of cleanliness amongst the general public living in Gomti Nagar, Lucknow. Additionally, outreach activities are also done in slum areas to create awareness amongst the children and adults, regarding cleanliness, saving of water, reduction of plastic usage, etc. The students also perform street plays with a strong message for cleanliness. The objective is to communicate the message of cleanliness in easy language, through a dramatic script.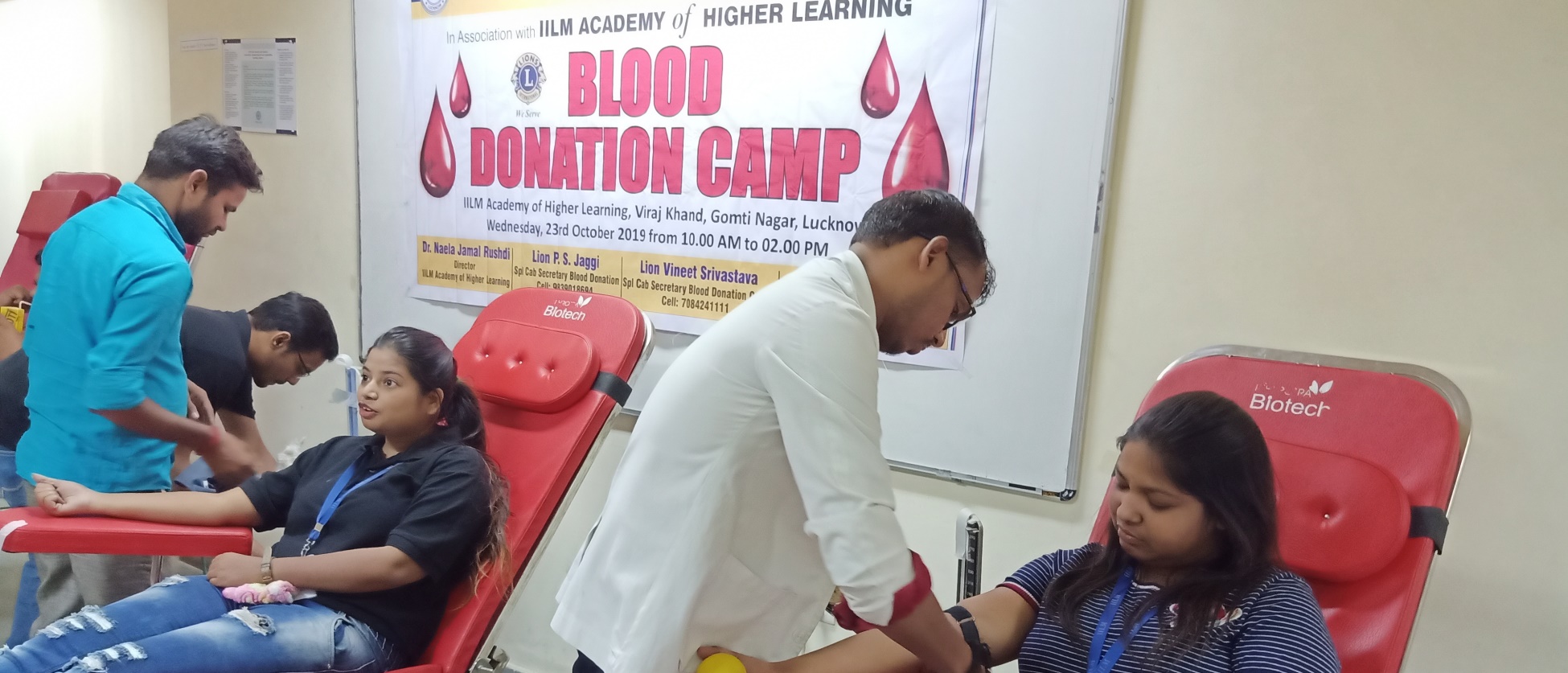 BLOOD DONATION CAMP
Human life is precious and the blood donated by healthy people can save many precious lives. With this passion and motivation, IILM Lucknow organizes a Blood Donation Camp every year in the campus. Normally, this event is done in collaboration with a large hospital which has an active blood bank. A well-equipped team of doctors and technicians come to the campus and carry out the entire exercise. Student Volunteers from IILM facilitate the visiting team in registration and other tasks. Huge participation is witnessed from the students of the college, teachers and outsiders too.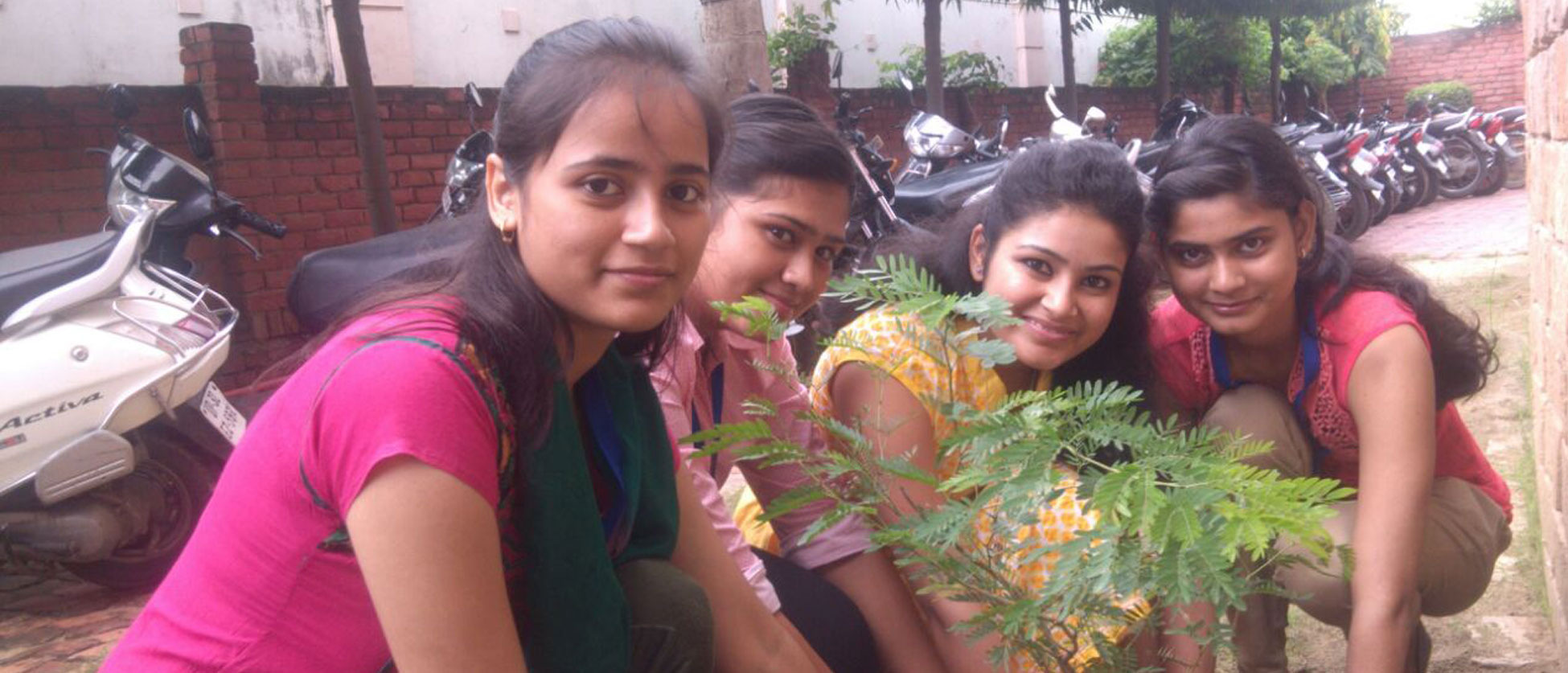 PLANTATION
IILM Lucknow celebrates TREE PLANTATION DAY every year with full fervour and spirit, as part of the CSR initiative. The event every year witnesses an overwhelming participation from students, teachers and staff. The trees which are planted are selected on the basis of their long term value for providing shade, blossoms, fruit and adding colour to the campus.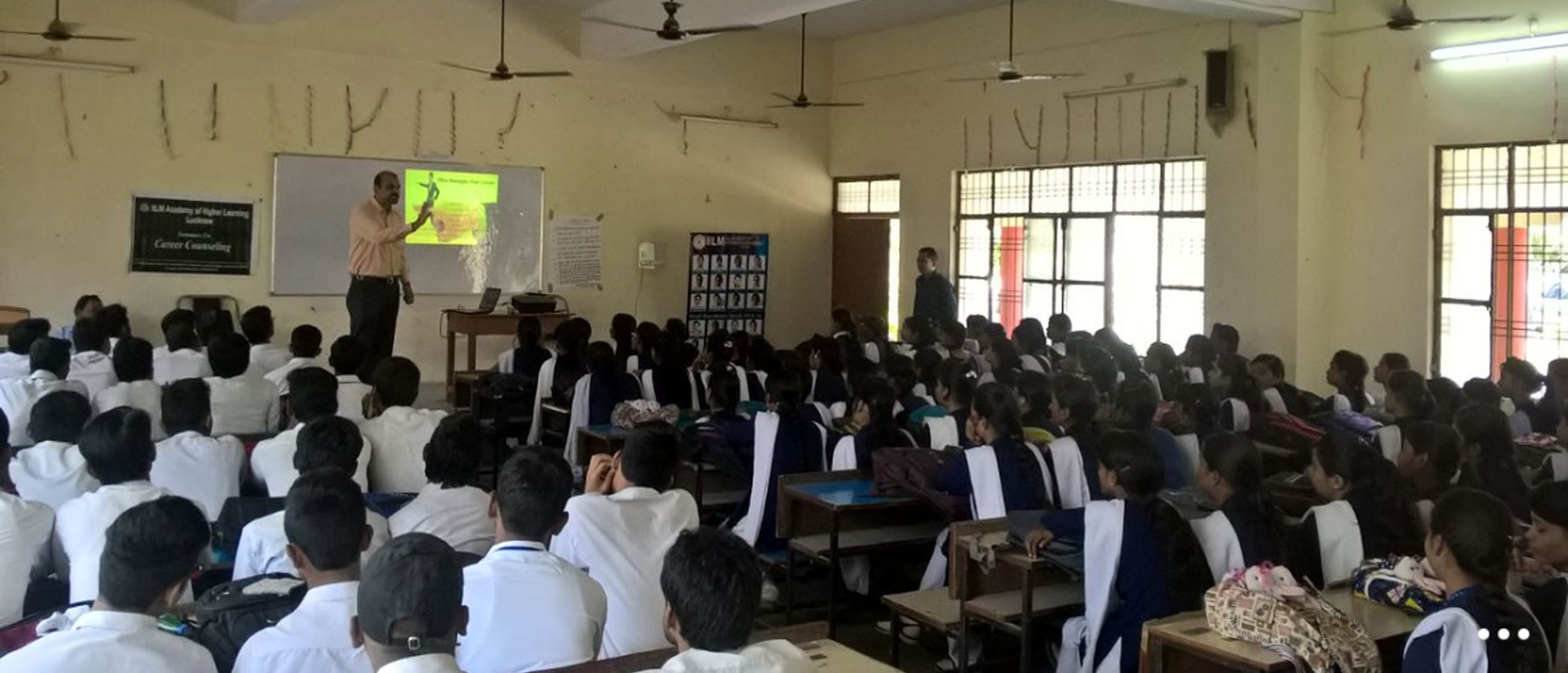 FREE CAREER COUNSELLING
A team of experts from IILM visits the degree colleges of UP throughout the year and explains to the students the various career opportunities after graduation and also emphasizes on importance of career planning. This is an ongoing activity which was started in 2011. Every year IILM conducts more than 30 presentations in different districts of UP namely Mirzapur, Ghazipur, Balrampur, Allahabad, Etawa, Faizabad, Sitapur, Hardoi, Barabanki, Balia, Raebarelli etc. During the session, an Intra College Quiz Competition is also organized and queries of students are resolved.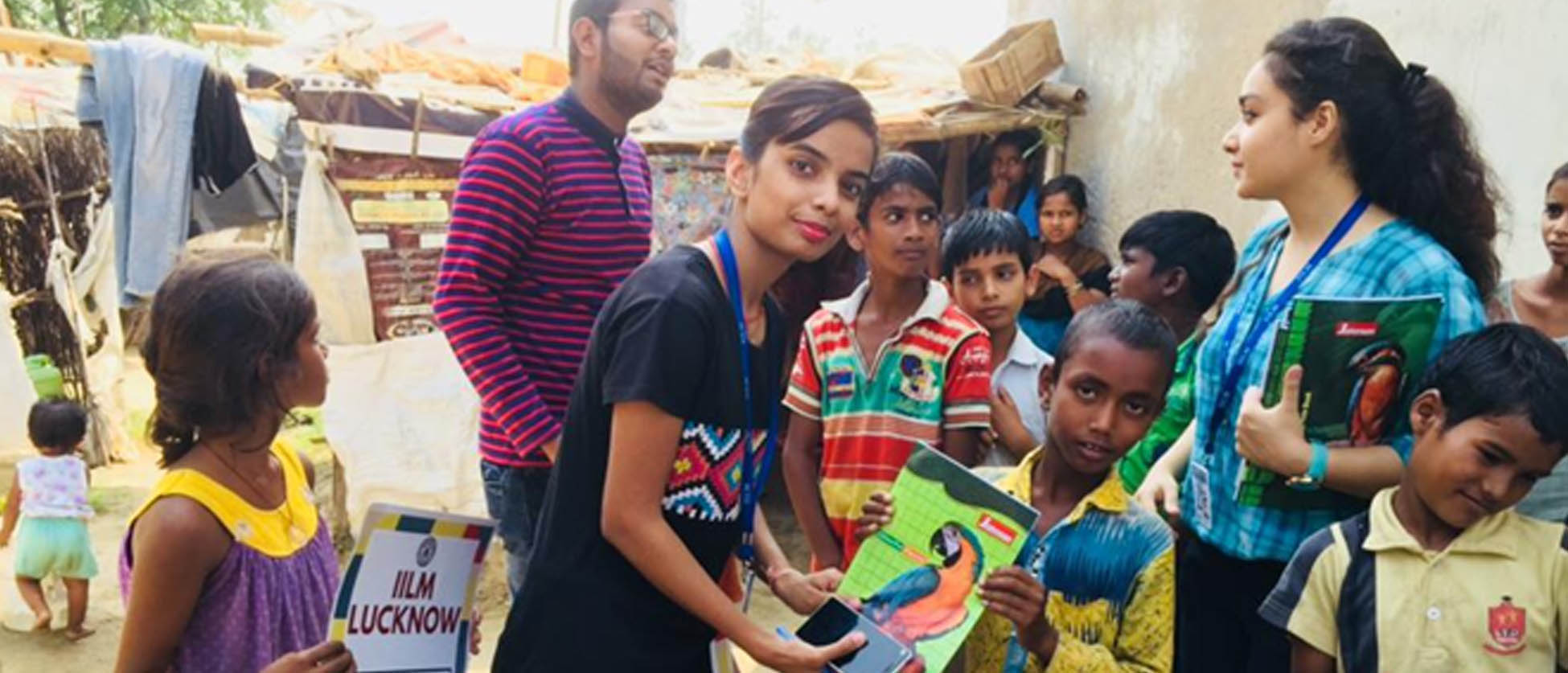 DAAN-UTSAV CELEBRATION
Students of IILM Lucknow celebrate Daan-Utsav every year from October 2-8. They visit NGOs, Old Age homes, Government schools, Hospitals and slums and many other places, in groups, and encourage people to participate in the festival of Joy Giving. As a result of awareness drive, people of different classes of society come together and spread happiness among the needy people. The students organise several acts of giving such as sharing joy, spending quality time with old people in the old age homes, distribution of fruits, chocolates and other eatables to needy children and various other ways by which we can bring a smile on the faces of the people.